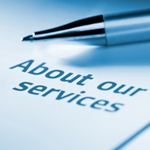 Heating and cooling systems have a way of breaking down when the weather is at its worst; on the coldest day of a frigid winter, or during a sizzling summer heat wave; times when your comfort system must work the hardest, and when you need it most.
Williams Comfort Air agrees to provide one preventive maintenance cleaning/inspection per year, along with priority service to Maintenance Agreement customers with a discounted fixed service rate of $60.00 per hour for unscheduled service. Prices for annual maintenance agreements start at $75.00 for one system, $140.00 for 2 systems, and $200.00 for 3 systems. Electronic air cleaners and cleaning indoor coils are extra and will be added as appropriate.
Cleaning/Inspection to include the following:
Clean/Wash Outdoor Coil


Check All Electrical Connections


Take Amperage Readings


Take Voltage Readings


Check All Contacts and Relays

Wash/Clean Indoor Air Filter


Check Refrigerant Charge


Check Condensate Drains


Check Defrost Controls


Check Strip Heat
All work will be billed at the time the service is provided. Price does not include parts or any service calls between inspections.